Warm weather is officially here! Is your pool area ready for all that comes with Summertime entertaining? Now's the time to assess your space and determine how to improve it in time for graduation parties, family reunions, holidays, and good old-fashioned pool parties.
Not sure where to start?
We've got you covered. Keep reading to learn about the three main things you should keep in mind to ensure that you and your guests have the best time!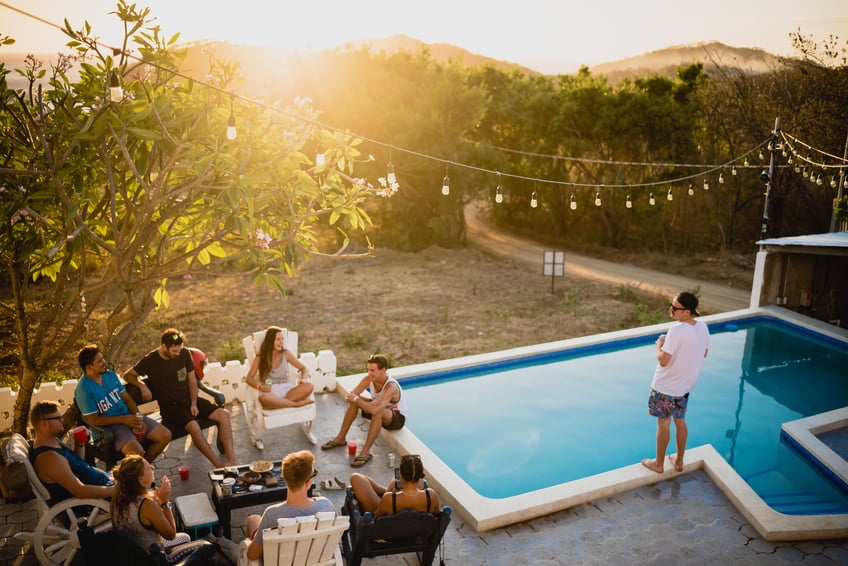 Repairs
First and foremost, you want your pool and the surrounding area to be in good condition for max enjoyment. Some aspects that may require repairs include:
In addition, the pool's interior may need some TLC depending on the material. If you have a vinyl liner with large rips or tears, it is possible that you will need to replace it altogether. Other common liner repairs may not need such a dramatic change such as a small hole or rip that can be fixed with a simple repair kit. Or if your liner looks like it's slipping out of its track, you'll want to get some liner lock for a quick easy fix well before a party could do permanent and expensive damage.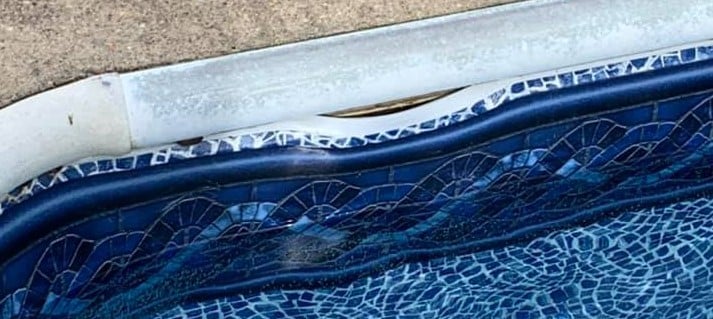 The extent of repairs you need will depend on the thoroughness and effectiveness of your maintenance practices. Lack of regular and proper upkeep could lead to greater expenses for repairs and replacements. Be sure to consider your financing options ahead of time. Warranties can cover the cost of some things, like a seam separation in your pool liner but if you don't have the funds on hand to handle everything, you could consider a small personal loan as a financing option to avoid further issues if left alone for another season.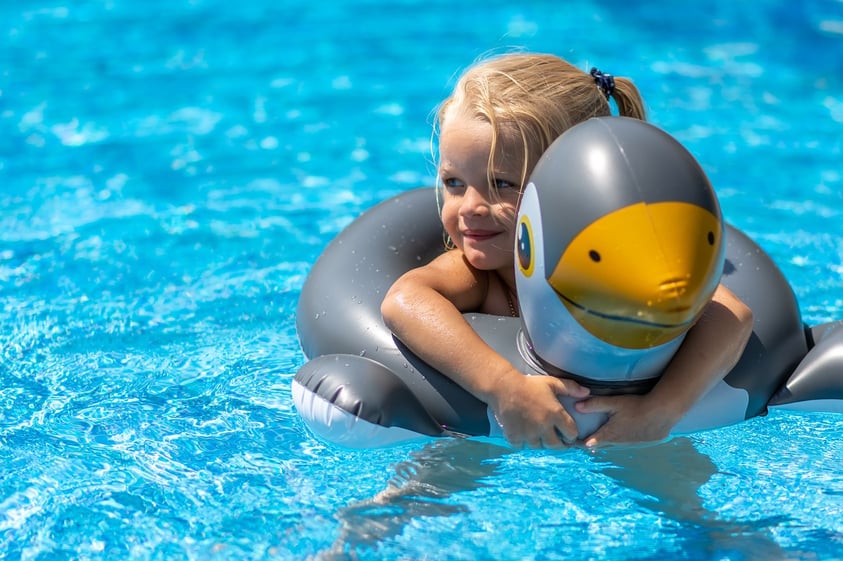 Cleanliness
No one wants to swim in a dirty pool. Before you or anyone else can enjoy your pool, it's important to ensure that it's clean. Depending on your maintenance habits during and after past pool seasons, this aspect of preparing your pool area may not require too much. The main components of cleaning and maintaining your pool, including finding the right PH balance, paying close attention to your pool's water hardness and mineral content, and water sanitation.
Luckily there are products out there that when combined offer superior cleanliness for the easiest maintenance program Because let's be honest, no one wants to sit around trying to play water chemist while their family waits to enjoy the pool. Learn more here about why EZ Pool combined with Pool Frog mineral system is the best maintenance choice for any pool on the market.

And if you open your pool for the season or have a big pool party and your pool is now a murky mess, REVIVE! is THE answer! REVIVE! comes in a weekly dosage as well for preventative action against your pool turning into a swamp.

The cleanliness of your pool does not just impact your appearance. It's also vital to the overall enjoyment and the physical safety of swimmers. Whether inside or outside of the home, cleaning is not the most fun activity, but it does come with the territory of owning anything, including a pool. So make it EZ and be sure not to neglect this crucial owner responsibility.
Safety
A very important aspect of preparing your pool area is ensuring safety. Keep in mind that you are responsible for what happens on your property. As you are working to improve the appearance of your pool oasis, be sure to review water safety guidelines.
Remember, everyone's safety needs to be taken into consideration, especially more vulnerable ones such as children and pets. If you're going to allow a pet in the pool, spend time showing them where they need to enter and exit the pool. This will keep a pet from panicking and clawing up your liner trying to exit the pool versus knowing where they can safely exit at a step location. You also want to ensure that features such as steps and diving boards are safe for use. The last thing you want is someone getting hurt.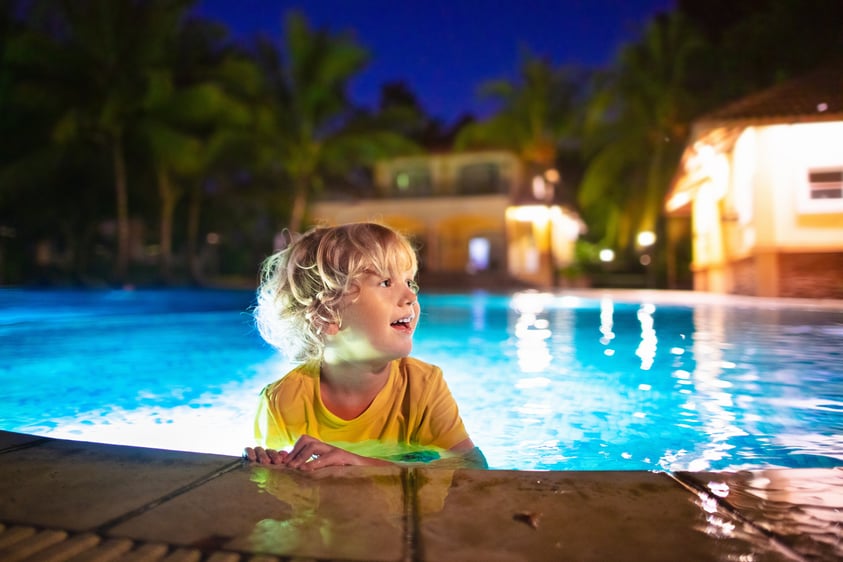 Safety also includes sun protection. Though many enjoy a dip in the pool, others may simply like to lounge in the pool area. Do you have a way for people to retreat from the sun? Everyone's experience will be better if they can bask in the sun and recline in the shade. The latest and greatest product line addressing UV Protection for backyard spaces is Shade Escapes by Tara. These commercial grade sun sails are now available for residential properties, offering your guests a cool safe place to enjoy the great outdoors.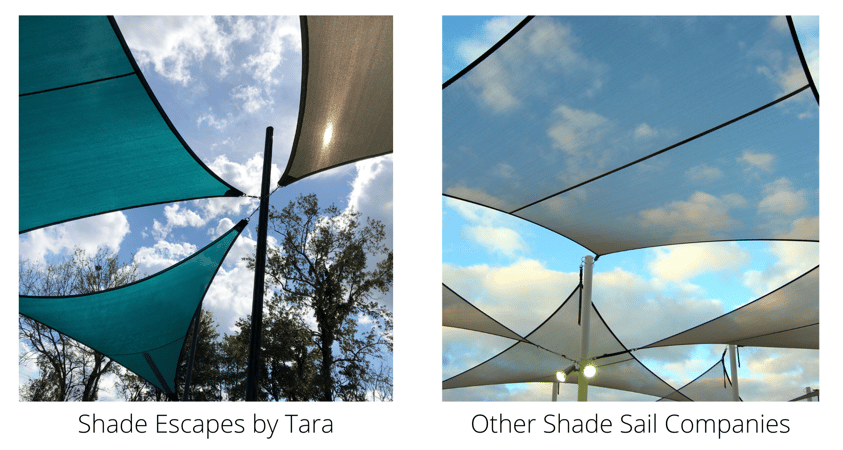 If you're a pool owner, your home is likely a popular gathering place when the weather is warm. As you prepare for festivities involving your pool area keep the advice above in mind. Any and all gatherings will exceed expectations given careful consideration and attention to pool repairs, cleanliness, and safety. Happy summer!

To learn more about pool preparation and how to keep it in the best conditions, please reach out to us with your questions (866-532-8194) or feel free to continue diving into the related articles below.