Over the lifespan of your pool, you may need or want to replace your vinyl liner. This is a great way to instantly change the look of your pool and give it a quick face lift. But the most important way to ensure your replacement liner installs properly and easily is by making sure your measurements are accurate for a precise fit for your pool's specific dimensions.
At Royal Swimming Pools, we make reordering your pool's liner quick and easy. Choose your shape, fill out the form, and send it in! We'll take it from there!
TIP: Even if you have your pool's original dig spec or measurements, you must take the time to measure the pool and fill out the form since building/installing is a pool is not an exact science and some measurements are likely to be different than your original design.
Step One: Does Your Pool Have Vinyl Over Steps?
If your pool has vinyl over steps, click the "Yes" button below. You will have to fill out this form in addition to your pool shape form below in step two. This ensures that your replacement liner is properly designed to cover your steps as well. If your pool does not have vinyl-over-steps, no need to worry about completing this form, but you may want to consider this step upgrade to take your pool's new look to the next level!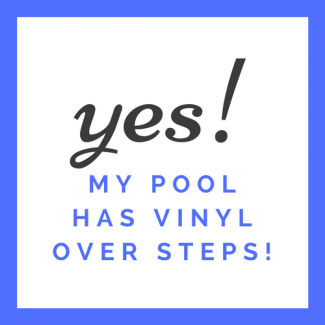 Step Two: Choose Your Pool's Shape
Choose your pool's shape below! In clicking your pool's shape below, you'll be provided the proper form and measuring instructions for your pool. If you do not see your pool's shape, select "Freeform".
Don't see your pool's shape above? You'll need to click the "Freeform" image below to get the right form but make sure you visit this page to learn the tips and tricks to making AB measurements easier!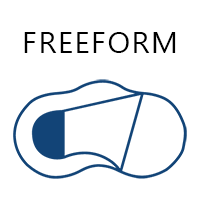 BONUS: Additional Measuring Tips and Troubleshooting
If you're looking for additional help in measuring for your replacement liner, take a minute and download this guide, provided by our friends at Findlay Vinyl.
If you have any additional questions, please don't hesitate to contact us. Once your form(s) are filled out send them into sales@royalswimmingpools.com.