Some of us love doing things by ourselves. The challenge and personal satisfaction of making something from scratch to perfection are to die for. Plus, we get to save money we could've spent on labor while at it.
Before embarking on any DIY project, it's crucial to consider whether it is possible and worth the effort. Installing an above ground swimming pool can be a rewarding experience, but it's important to be realistic about your skills and resources.
There are tens or hundreds of articles and instructions claiming how easy it is to install an above ground swimming pool and that it takes only a few hours. But what most of them don't mention is whether they are talking about installing it yourself, or having a professional do it for you.
In this article, we'll discuss the feasibility of installing an above ground swimming pool by yourself, as well as the factors to consider when deciding whether to tackle this project on your own. We'll also outline the pros and cons of handling the installation yourself to help you make an informed decision.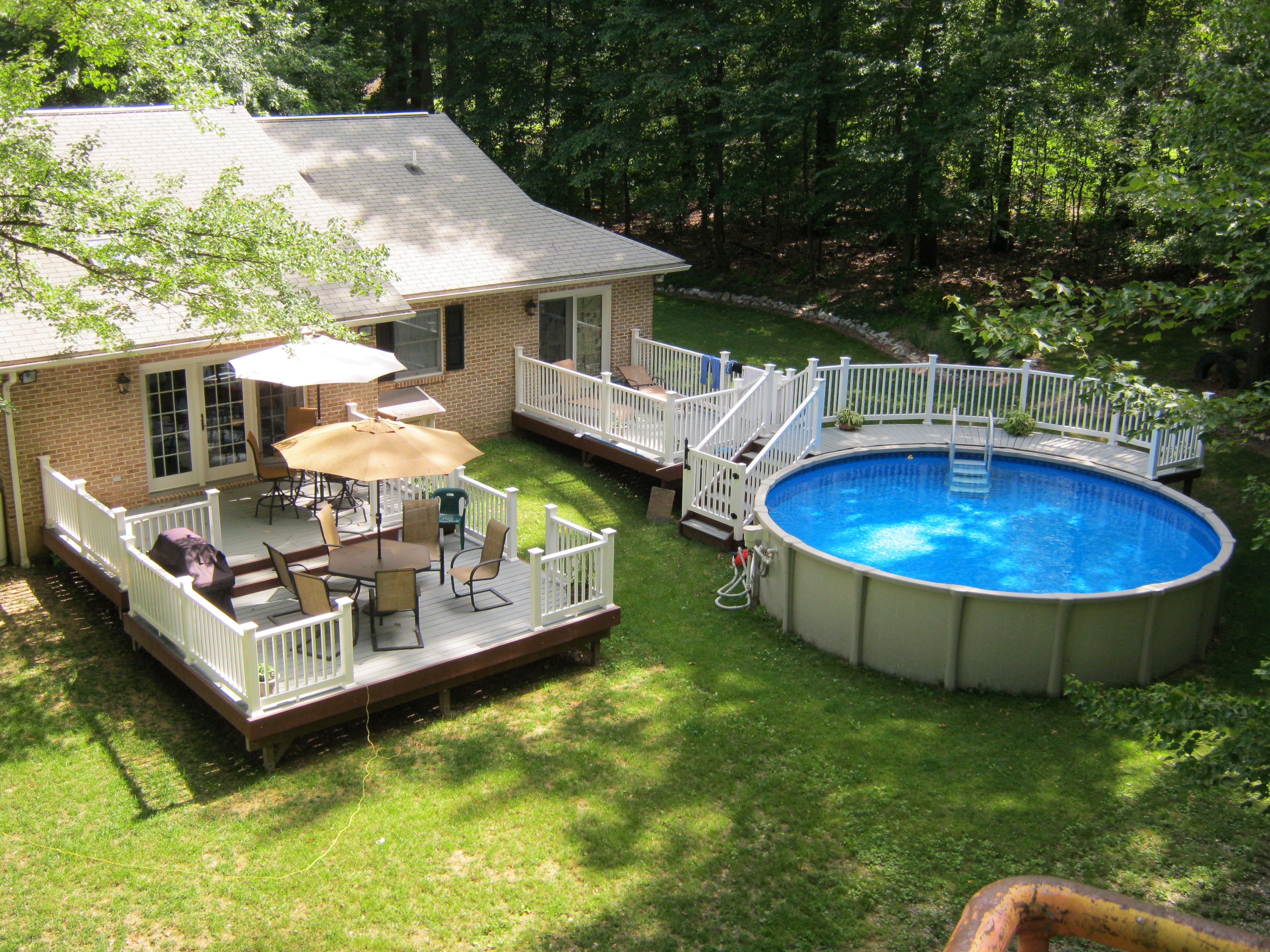 Can You Install An Above ground Swimming Pool Yourself?
Cutting to the chase: Yes, you can.
It is not overly complicated and only requires the basic construction skill set and regular household or easily accessible tools. Almost everyone from landscapers to retired folks can install above-ground pools without hiring a professional.
But the question of whether it is worth it will be answered as you read on.
Pros and Cons of Installing the Above ground Pool Yourself
Just because you can, doesn't mean you should. Weighing the pros and cons of installing your above ground pool yourself will help you decide whether it is worth it, or you would be better off hiring a professional.
PROS of DIY
You can save a pretty penny
As with most things DIY, doing it yourself helps you save on labor costs. If you decide to hire a professional, you have to be prepared to pay for their services. Professional installation costs vary depending on factors such as location, type of pool, and the professional hired. You can also save money by only contracting out certain parts of your installation like any excavation that needs to be done.
As you install your above ground swimming pool yourself, you get to learn new skills. With the acquired skills, you can help out friends with their pools. This is how many of today's builders got into the business themselves.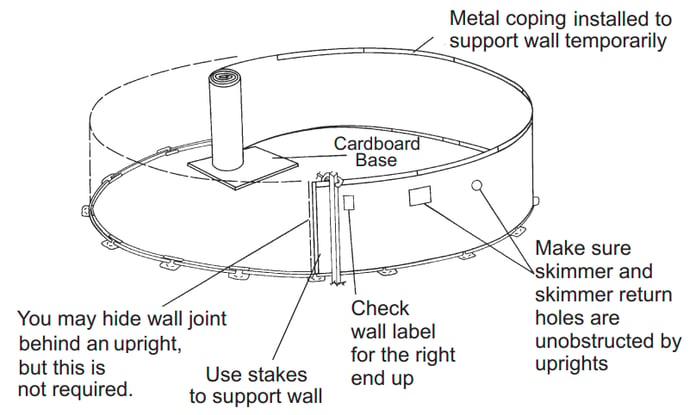 CONS of DIY
You miss out on the benefits of working with a professional
There are several benefits to working with a professional. For instance, installation professionals have the required equipment, so you won't have to look for it or improvise. Moreover, their crew has the experience to deal with any unique challenges that may arise. If you need a permit, they can help speed up the process of acquiring it through their connections.
Professional installation services typically send a crew to handle the installation. They can do it within a day depending on the complexity. If you handle it yourself as you juggle other responsibilities, it could take you days or even weeks to install.
You can make costly errors
If you don't have the experience, you are more likely to make an error in comparison. An error could cost you additional funds to fix or make your above ground swimming pool less durable or worse, cause injury to a loved one.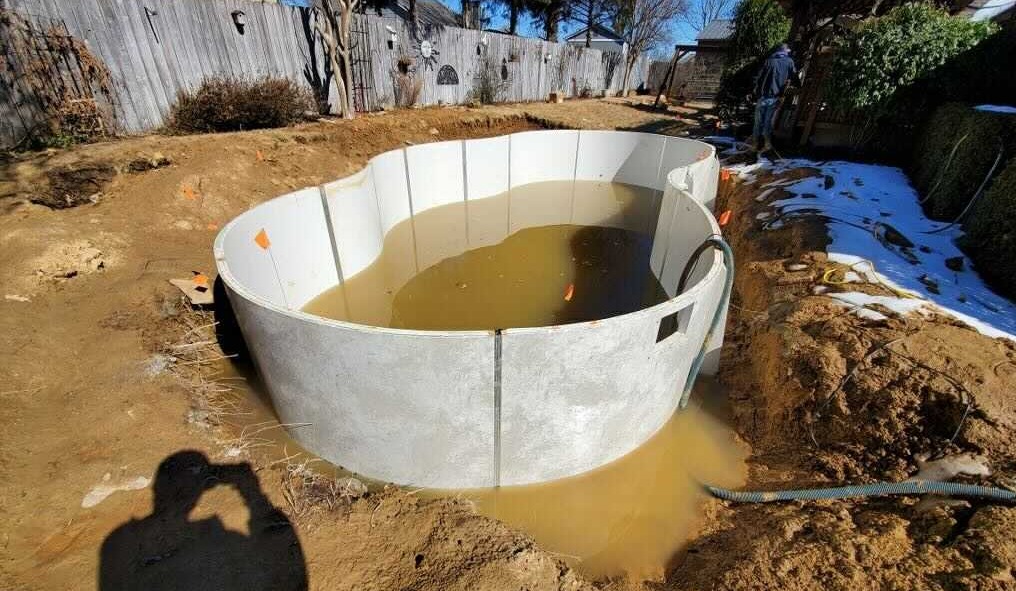 Factors to Consider Before Installing an Above Ground Swimming Pool Yourself
If you decide to install your pool yourself vs hiring a professional, there are a few things you need to consider in order to do it successfully. They include:
1. Type of above ground swimming pool
The type of above ground swimming pool determines how easy or hard it will be to install.
The easiest DIY route is to install a traditional steel frame above ground swimming pool that you plan to sit directly on level ground. However, you should strongly consider hiring a professional if you're wanting a semi-inground above ground pools that you need to bury in the ground to any depth. Could you pull it off yourself, maybe... with the right equipment but it would be well worth hiring a professional for on this one.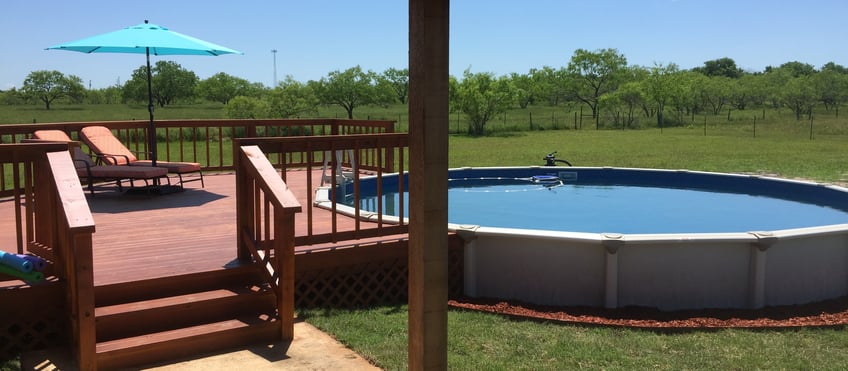 2. Shape of the above ground swimming pool
Almost more important than which type of pool you install, the shape of the pool can play an even bigger factor when it comes to ease of installation. Installing the common shapes can be much easier because you are more likely to find information and tutorials about them online.
The most popular above ground pool shapes are oval and round, however, a round swimming pool is significantly more easy to install than an oval pool.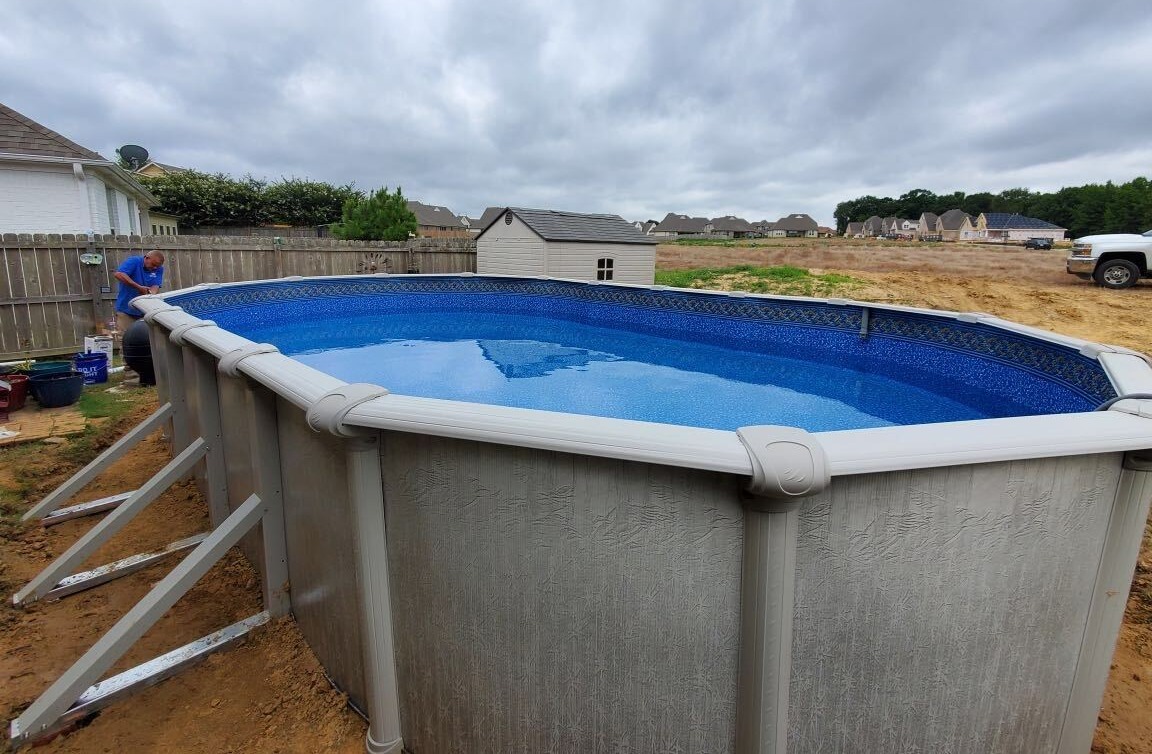 3. Depth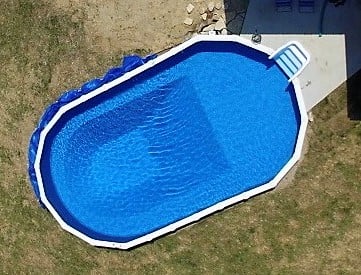 Fun fact: did you know that depending on what kind of liner you purchase your above ground pool can have a deep end? If you opt for an expandable liner for this reason you'll need additional excavation needs as well as will need to understand how these particular liners are installed. If you're going for this kind of pool, we would encourage hiring a professional.
4. Location
A good location is flat and not under power lines or trees and isn't above shallow underground utility lines. It is free and clear of anything sharp or hazardous underneath it like gravel or rocky soil.
Ensure the location you pick isn't above a septic tank or tree stumps or roots that you can't remove. It shouldn't be close to a slope, unless you're installing a semi-inground pool. It should also be at least partially under direct sunlight.
5. Electrical needs
Many folks forget that they'll have to sort out the electrical needs. However, you shouldn't mess with electricity if you don't have electrical experience. Even if you do everything yourself, it would be best to leave this part to a professional.
6. Cost
One of the main reasons people choose to tackle DIY projects is to save money on professional labor costs. However, it's important to consider whether the cost savings are worth the time and effort you'll be investing in the project.
Before deciding to install an above ground swimming pool on your own, ask yourself the following questions:
How much money will I save by doing it myself instead of hiring professional installation services?
Is it worth putting in the time and effort to ensure an error-free installation?
Am I confident in my ability to complete the installation as well as a professional?
Answering these questions can help you determine whether the potential cost savings are worth the risk of errors and the effort required to complete the project.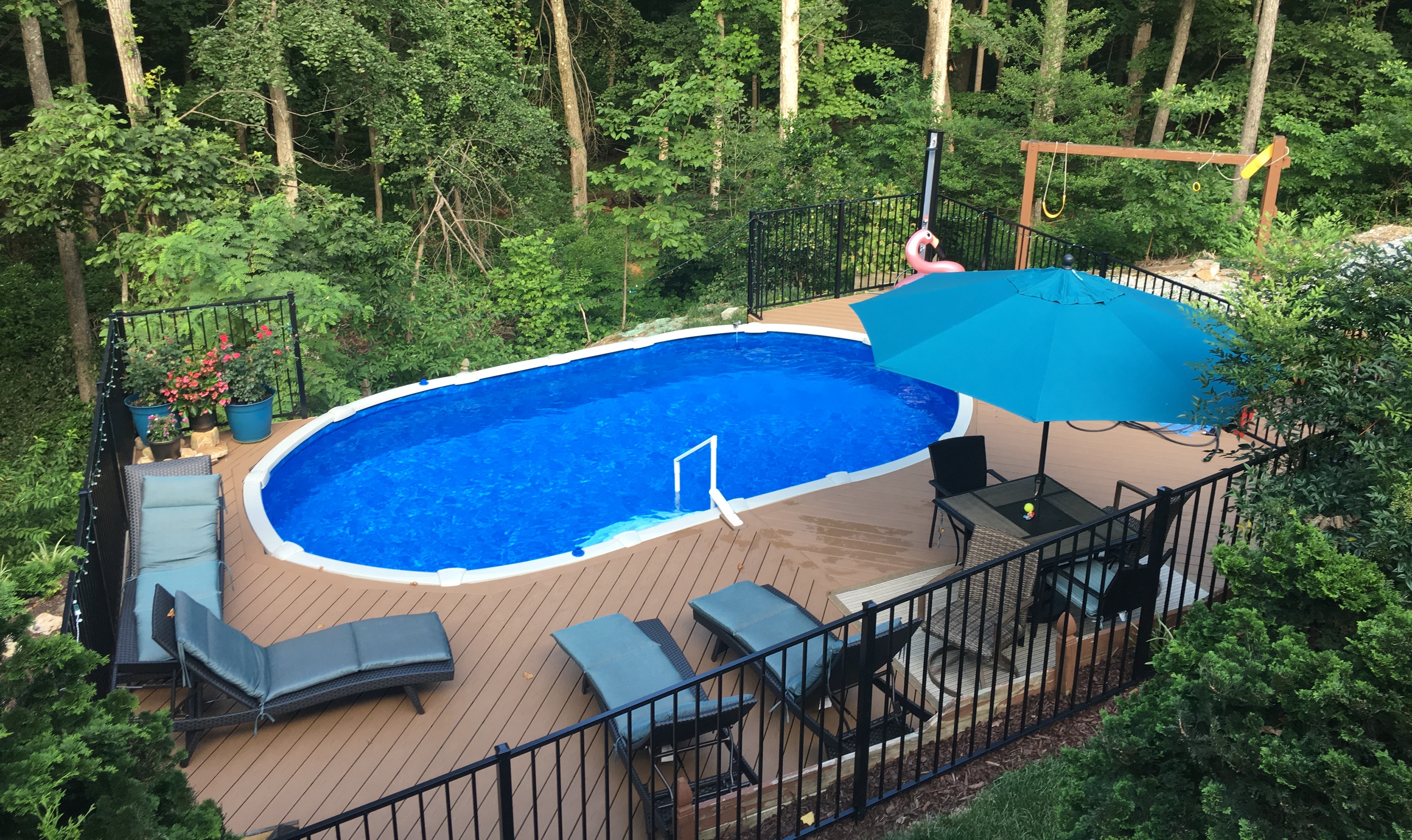 The Bottom Line
Installing an above ground pool could be as easy as a fun-filled family weekend or as complex as dealing with muddy rain delays, lost parts in the dirt, excavating and leveling the ground, assembling the components, installing patio blocks, installing the liner, securing the uprights, and several other processes. And your existing level of construction skill will play a huge factor in either.
Careful consideration of the pros, cons, and factors above should point you in the right direction. Whatever you decide, you can always start in the right direction by purchasing a high-quality durable pool from a trusted brand. Learn more on how to buy your above ground pool here.
Looking for additional resources? Dive in below!