All oval above ground pools will require a side support system to support the outwards water pressure pushing on the pool walls due to the uneven distribution of water. This support system will either be a buttress or buttress-free system depending on your pool model.
While some companies will boast one style over the other as being superior, these days most of it comes down to your styling preference since when properly installed, each are equally as sturdy as they both are just different ways of dealing with the pressure on the sides of the pool.
The buttress-free pool takes up less room in the yard and that's the only true advantage. The buttress-free design uses heavier gauge metal and more downward force inside the pool while the buttress design handles the the outward pressure from outside of the pool. Just a different way to accomplish the same goal.
The A-frame style is the most common Buttress system, is the least expensive (often times by hundreds of dollars), and has been the standard for many years. This style of support system can require up to 4 feet of extra space on each side. This means if you are limited on the overall width of your backyard you would likely have to downgrade to a much smaller pool than you may have originally intended.
With the downside of requiring so much space it's worth mentioning that these braces can also be a possible safety hazard for any little ones running around the pool area. On the other hand, if you are building a deck that will surround the pool or installing the pool as a semi-inground none of this should be a concern for you.
However, higher-end pools nowadays often come with a standard Buttress-Free design. These are typically preferred for anyone not planning to have a deck around their pool as they are usually deemed the more aesthetically appealing choice.
See the two oval pool images below to get a better understanding of how they compare aesthetically. They both do the same job, however as you can see the Buttress-Free design will require less overall space in most cases.
STANDARD BUTTRESS (A-FRAME)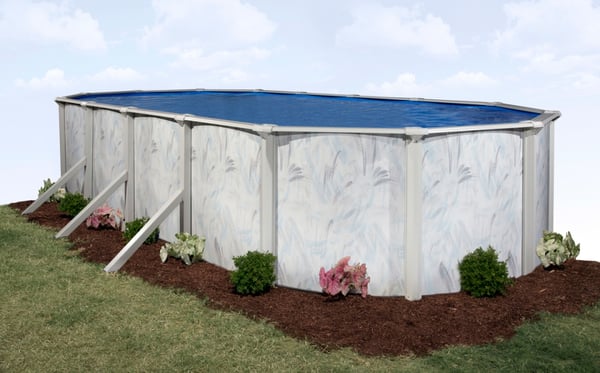 BUTTRESS-FREE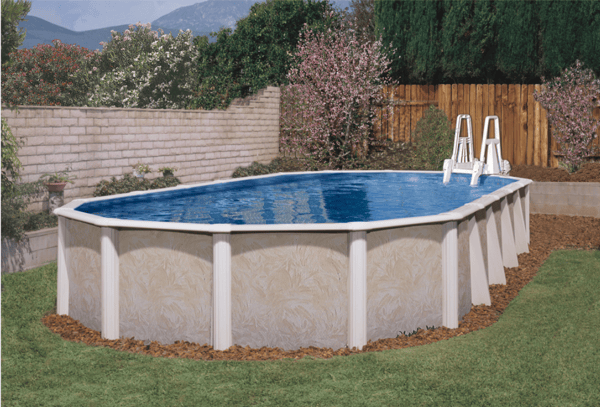 I know that we've made this seem like there are only two choices for styles here but Buttress-Free designs vary from Manufacturer, Brand, and Model. Now that you know the difference between the two main types of structures (Buttress & Buttress-Free), we'll break down some of the the most common types of styles within these to categories as well as what model pools are offered in each type.
BUTTRESS POOLS
Standard Buttress (A-Frame) oval support system which requires approximately 37-44" on each side.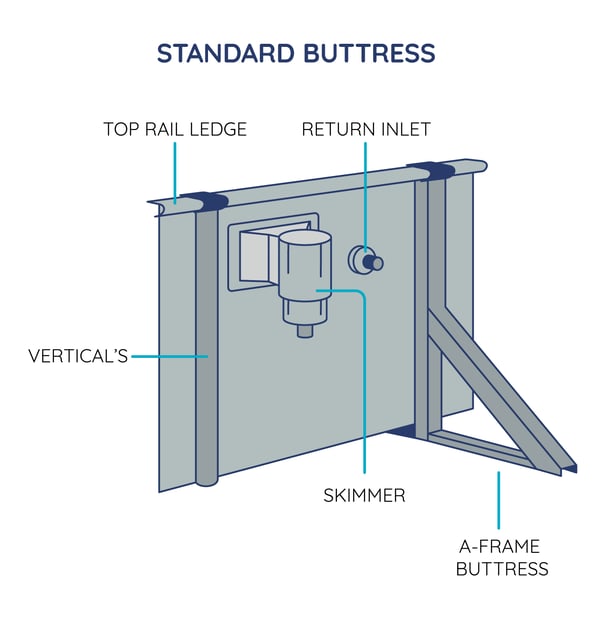 38 ¾" from side of pool to back edge of block

has standard buttress supports called Buttress-Channel Lok II requires approximately 44" on each side.
BUTTRESS-FREE POOLS
There are a few different styles of the Buttress-Free structure. We'll cover all the usual suspects here though; The Standard Buttress, The Space Saver, and the Brace-less Yard Extender! For those of you who wear high heels these styles can easily be compared to the wedge, stiletto, and spiked heel.
STANDARD BUTTRESS-FREE DESIGN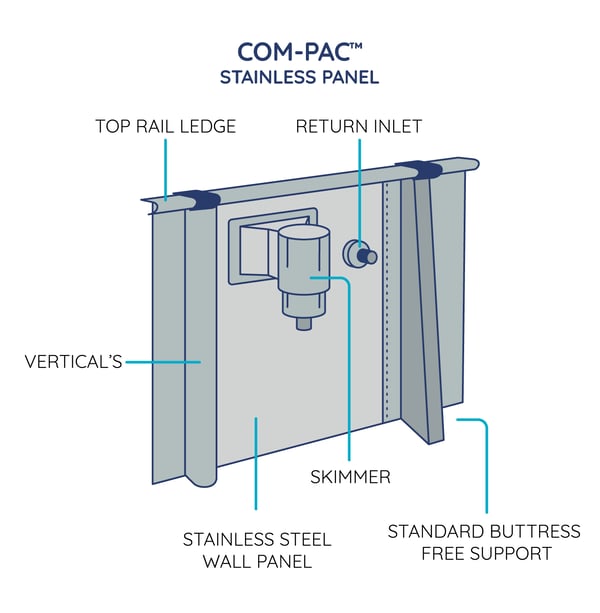 The Standard Buttress-Free design can be called different things by different or even the same manufacturer. For example, Standard Buttress Free pools by H.I.I could be labeled as Compac, Compac II, or Trimline Side Support, all of which are the same basic design and require 19 3/4' from the side of the pool.
| | | |
| --- | --- | --- |
| | | |
| Saltwater Valencia | Whispering Wind II | Royal Retreat |
| | | |
| | | |
| Calibay Silver Intrigue | Embassy Sea Isle | Embassy Andes |
| | | |
| | | |
| Embassy Century | Embassy Sterling | |
SPACE SAVER DESIGN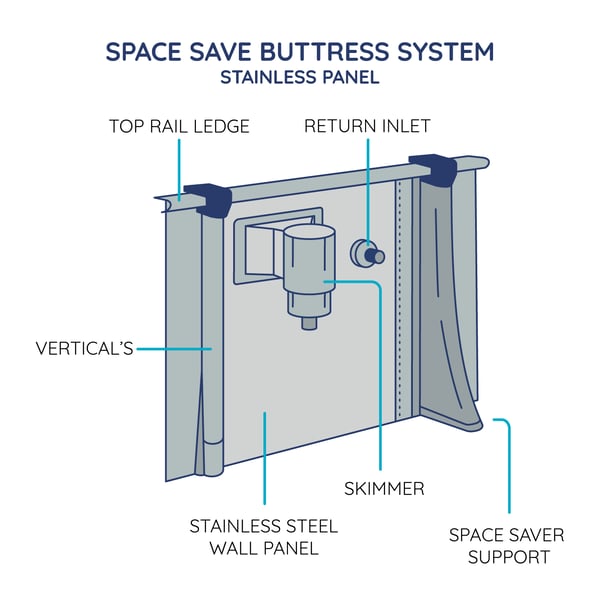 BRACE-LESS YARD EXTENDER DESIGN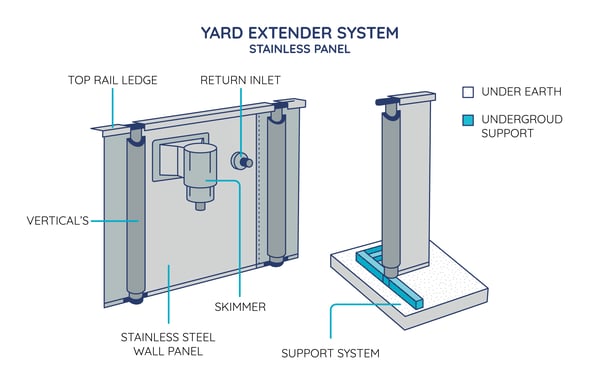 This design requires approximately 20" on each side and is completely underground so all the vertical supports look the same.
For additional resources on Above Ground pools check out some of our other blogs: