As Spring begins to approach, we all look forward to the warm weather so we can enjoy a long overdue swim in the pool. But before you can actively enjoy your pool, you first have to open it: a process that isn't something most folks look forward to.
However, opening your swimming pool for the season can be a quick and easy task but only if you know the secret of combining these two products (three if you really want to get the job done faster), along with opening your pool sooner rather than later...
Opening your pool early has many benefits we're going to cover. But opening your pool with POOL FROG and E-Z POOL... algae doesn't stand a chance! Especially if you take that 1-2 combination and then throw REVIVE! into the mix. Not only will you be swimming faster, but you will also have the highest quality mineral water in your backyard. Imagine, no more faded suits or liners. No more burning eyes and itchy skin. Imagine instead of green straw-like hair, you emerge from the lagoon feeling like you've been conditioned from head-to-toe. Yeah, it's THAT good! Here's why:
Opening Your Pool Early
Opening your pool sooner in the season will not only allow you to enjoy those early warm weather weekends that sneak up on us each year, but planning ahead also gets your pool ready, so you don't have to stress, rushing last minute to try to enjoy some fun in the sun.
Most importantly, opening your pool early makes the cleaning process much easier since waiting until the weather is warmer allows for algae to grow during those heat waves, which equals more cleaning work and a longer lead time to swim time. An early opening gives algae little chance to grow. That said, here are some successful pool opening steps to take to prepare for a great season.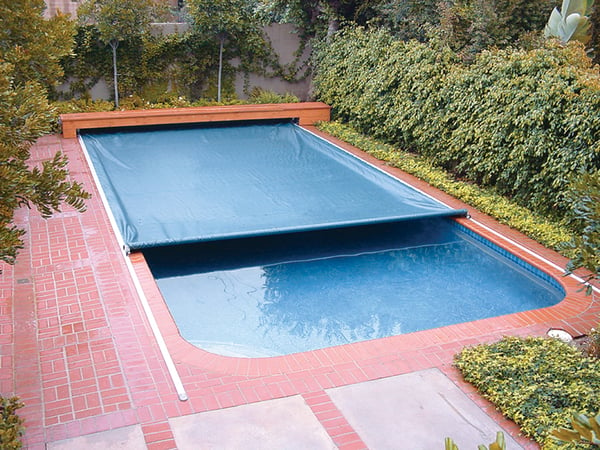 If you have a pool cover, start here. Otherwise, you can skip on down to "add the necessary chemicals":

Clear off debris: This should be a general step, where you remove the leaves on your swimming pool's cover to simplify the water pumping process and not have additional debris get into your pool.
Pump off the water: A cover pump is easy to use if needed; all you have to do is connect the attachment of the garden hose to the output port, place the cover pump on the pool cover, and pump.
Remove the cover from the swimming pool. Be sure

not

to remove the pool cover with water or debris still on it as this could add excessive amounts of unneeded maintenance to your opening time. If you do not have an automatic pool cover, thoroughly clean the pool cover and store it in a dry place. Also, be sure to fold the pool cover neatly so that when you need to close the pool, the process will be more straightforward.
Add the necessary chemicals to your pool.

As the pool fills back up with the amount of water that had evaporated throughout the closed season, add algaecide to treat the pool against algae infestation. For Pool Frog owners, this is your Frog BAM. Frog or not, you can also use E-Z POOL, which is your all-in-one algaecide PLUS every other chemical you'll need outside of the sanitizer (found in your Pool Frog's pre-filled chlorine Bac Pacs).

Turn on the pool pump: When the pool water is almost all the way up to the skimmer opening, turn on your pool's pump (not the cover pump). Keep the multi-port position on the pool filter on the rinse for half a minute, then switch it to filter class.
Vacuum the pool:

If your pool has leaves or debris, vacuum it on a filter then backwash. If the pool is excessively dirty or has algae, use Revive! (results and guidelines below) and then vacuum your pool.


Shock the pool: HEAR US NOW: This step applies even if your pool has a salt chlorinator. However, if you are either anti-chlorine for many solid reasons, or you simply can't stand the idea of having to try to find chlorine after the recent shortage, you can replace traditional shock with E-Z POOL, which is much more gentle on everything from your vinyl liner to your swimsuit, to your skin and eyes. All it takes is one scoop (1/2lb) of E-Z POOL per 10,000 gallons of pool water. And you're done.



Clean the pool floor:

This process can seem tedious, but the effort is well worth it. Brushing the bottom of your pool helps remove dirt that may have accumulated on the pool floor. It's a crucial step before using the pool.

Check the water's pH levels:

Use test strips to check the pH level of your swimming pool water. You can adjust it by using baking soda or E-Z POOL to raise the alkalinity.
Add Stabilizer.

A stabilizer helps keep the chlorine from dwindling faster. If you're using

E-Z POOL, congratulations! You can skip this step since E-Z POOL is also a stabilizer.

Allow the pump to run for 24-48 hours:

Circulating the swimming pool for a day or two helps keep the water running through the filter, leaving it clear of bacteria and safe to swim in. From there, your pool should be ready to use. Test your pool to confirm that it's good to go, and then enjoy a refreshing long overdue dip.
So we've mentioned a portion of the secret combination: Open your pool early, and as you can see, using E-Z POOL and REVIVE! can aid you in achieving a balanced, clear pool much more quickly than having to measure out multiple different chemical types and still have to suffer for lower water quality. E-Z POOL and REVIVE! however, are missing one KEY ingredient to being a full and complete pool maintenance system. While they contain everything you could need for perfectly balanced water, they do not contain sanitizer, which cleans the water. That's where POOL FROG comes in, giving you clean mineral water, without the need to source expensive and hard-to-find chlorine tablets.
Opening Your Pool with Pool Frog
Watch the video above for details on how to open your pool this season using the easy-to-use Pool Frog system. By using the POOL FROG System, you provide your loved ones with water that's remarkably gentle on their skin, eyes, and hair and still free of party crashing bacteria. POOL FROG makes you feel like you are swimming in a natural, fresh spring versus a chemically treated pool.
Here are the benefits of opening your pool with a Pool Frog ahead of the pool season.
Transforms your pool water into fresh mineral water
Formulated with pre-filled cartridges of chlorine for clear, stress-free pool care (AKA no handling dangerous chlorine tablets or having to pay for the shortage)
Kills pool bacteria while using less chlorine (up to 50%), but even more when combined with E-Z POOL. This is because the chlorine doesn't do all the work thanks to the Minerals in your Pool Frog System.
The Mineral Reservoir lasts for six months or the entire swim season.
The Pool Frog Bac Pacs® which are pre-filled with chlorine can last for up to 2-3 weeks, once again, even longer when combined with an E-Z POOL maintenance program. Make sure to mentally compare this to using traditional chlorine tablets that only take a week or less to fully dissolve.
Benefits Of E-Z Pool
E-Z POOL, simplified, is everything you need outside of a sanitizer to maintain your pool's water health. The sanitizer can be chlorine tablets (dangerous to use and low in supply currently), the Pool Frog System, or a salt system.
E-Z POOL is a blended multi-tasking water care formula designed to help improve your swimming pool water quality every seven days. With no mess and none of the guesswork that is commonly associated with pool care. Just scoop and go.
Traditionally, you'd need to test your water to determine the exact amount of each individual chemical to add to your pool. However, with E-Z POOL, you only need to test the water to determine the amount of one product to add to your pool. It really is that E-Z!
Using E-Z Pool comes with multiple benefits and eliminates common swimming pool issues. They include:
Up to 75% reduction on time spent on pool maintenance
Removes chlorine smell
Removes excess algae infestation
An easy once-a-week application process
It offers a powerful pool closing and opening solution; especially when combined with REVIVE!. It can provide a powerful transformation of a neglected pool into a beautiful oasis in 72 hours.

E-Z Pool In 3 Steps
Step 1: Test and Revive! Take a sample of your water for testing ( you can take it to your dealer or test it yourself). To treat the pool water and remove metals, phosphates, and debris, use 32 oz of E-Z Pool Revive for every 24k gallons. Note that if there is excess algae, you'll need to brush it off the pool's walls and leave it for 24 hours before proceeding to the next step.
Step 2: After 24 hours, the debris will have settled in the water. The next step is to vacuum the pool bottom thoroughly, and clean the pool filter. Balance the water.
Step 3: E-Z POOL comes with a dosage chart detailing how to add the product to the water. Follow the directions on the chart to add the proper amount to the floater or skimmer. This step is repeated once a week.
Conclusion
When the temperatures change and the weather gets warmer, we are on the cusp of the new pool season. The best way to prepare for a great swimming experience (as soon as possible) is to open your pool earlier, using products that make the process quicker and easier for anybody.
Opening your pool follows a simplified process of cleaning and sanitizing the pool. If the pool has been neglected for a long time, or there's a yucky accumulation of algae and dirt, using E-Z Pool and REVIVE! is the best way to transform your pool from Swamp Thing's lair and into a clear, healthy oasis quicker than trying to play chemist with multiple products.

When you pair the POOL FROG system with the E-Z Pool program, you expand on the benefits of each product. The two eliminates the need for additional chlorine usage in your pool while at the same time offering the following advantages:
Improving the efficacy of both items in sanitizing your swimming pool while using fewer products
Makes the

pool maintenance

process less time consuming and easier to follow
POOL FROG System and E-Z Poll program use minimal chlorine, eliminating the harsh effects of traditional chlorine programs: such as burning eyes, itchy skin, discoloration of suits and liners.
The Frog System prefilled chlorine BacPac sanitizes the E-Z Pool, eliminating the need to buy additional chlorine tablets.
The combination makes your pool water softer and gentle on your skin, hair, eyes, suit, liner, and pool equipment.

If too much chlorine can affect your skin despite spending just a few hours in the water, imagine what it does to your pool's equipment and vinyl liner. Although the pump, filter, and other pool equipment will withstand exposure to chlorinated water, vinyl, plastic, and moving parts may not have the same resiliency.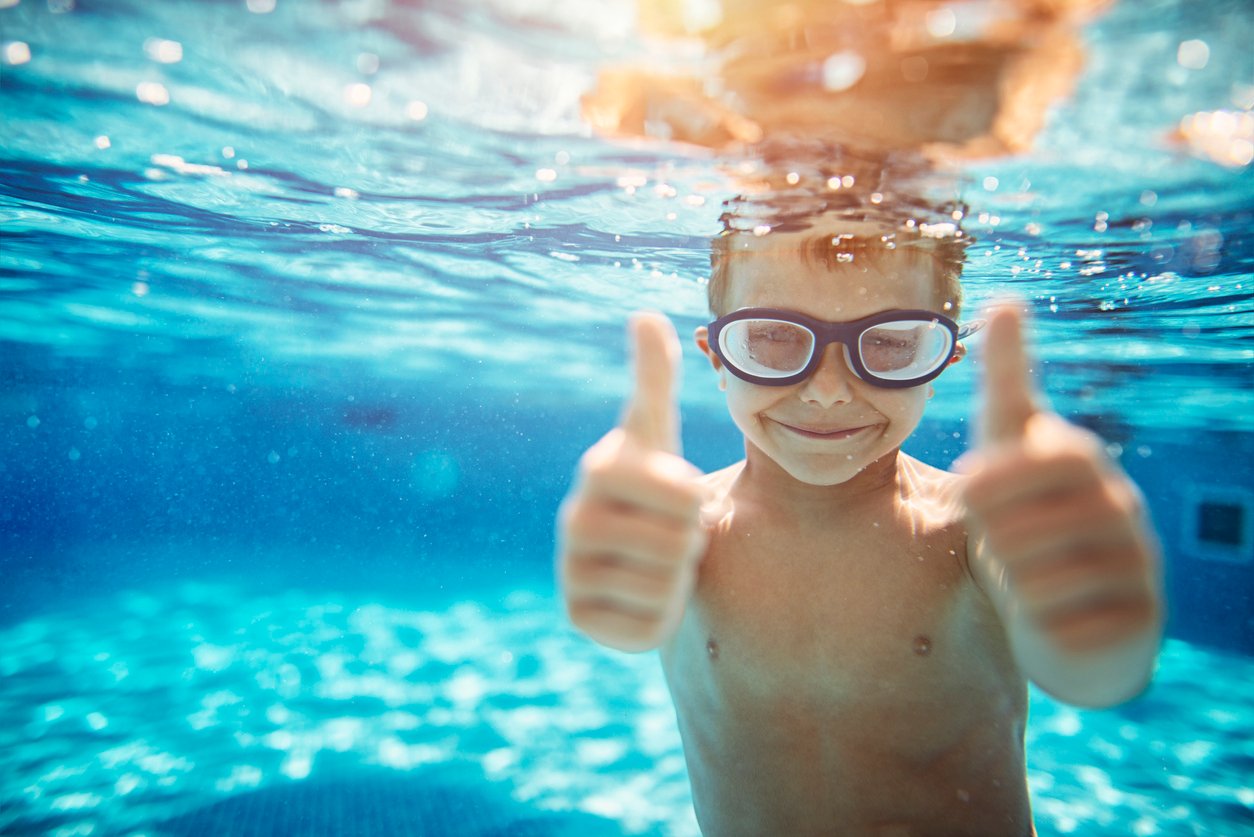 To learn more about pool treatment and using Pool Frog and E-Z Pool, please reach out to us with your questions (866-532-8194) or feel free to continue diving into the related articles below.