Finding a reliable pool builder is a huge concern for anyone looking to transform their backyard into their favorite stay-cation destination. The last thing you want is someone who cuts corners, or worse, never finishes the job once they're paid. Unfortunately, this is the reality some people face. We'll cover a few pointers and questions you should ask to help you hire a pool builder with confidence!
KEEP IN MIND: Royal Swimming Pools has it's growing list of known installers all across the United States. There's a chance that we can connect you to to a reputable installer in your area who can install your Royal Swimming Pool. While you're shopping though, let's cover what you need to know!
Your new backyard retreat is an investment and you'll want to make sure you are hiring a reliable company to help you reach your vision. While many homeowners choose to DIY their pools, if you do not have previous construction history you may be leaning towards hiring a contractor so as to not end up costing yourself more time and money in the long run if errors occur. Labor costs for a contractor typically vary based on the type of pool you're installing, the size/design and where your build site is located (due to travel costs).
---
Where to Find a Pool Builder
If you're buying from Royal Swimming Pools, remember we have builders across the nation that have been recommended by our existing customers. If you have a quote or order with us, ask your sales consultant if we have a known builder that services your county!
If we do not know of an installer in your area, there are a few helpful websites that can be great starting points for your search.
Local Facebook Buy/Sell Groups

Referrals are one of the best options to find reputable installers in your area

Craigslist (last resort, be cautious and follow the tips above thoroughly)
Still having trouble finding an installer? Have you considered alternative options? There are many parts of the building process that can be done by home owners with little to no construction experience. Or consider subcontracting out each part of the build instead of the entire build itself.
WHAT TO LOOK FOR WHEN SELECTING A POOL BUILDER
Now that you know how to find a builder, what do you need to do before you hire them?? Here are some helpful pointers to keep in mind when hiring a pool builder for your dream job.
Permit Identification Number
Any contractor that goes by the book will have a Permit Identification Number. This number can be looked up and confirmed at your local city hall's clerk's office. At the same time, you can also verify that the builder you're considering is insured, just in case anything does go wrong while they are installing your pool.

References
While providing references on your resume or job application is becoming less and less of a requirement, it is not an unexpected request to make from your potential builder. A well-qualified builder will be happy to provide this to you as their previous happy customers are now their biggest promoters. A builder with a bad reputation will not feel comfortable with this request. Ask for a short list of previous customers with projects similar to yours, that you can contact.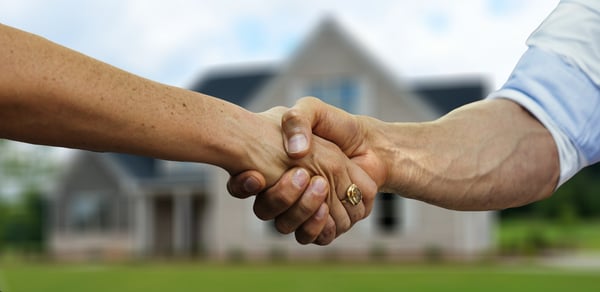 Better Business Bureau
The BBB is a very well known source of verification in the business world. Whether it is a large monopoly or a small family run business, most businesses can be found here. Always check and see if your builder has a rating. If not, do a quick Google search to see if they've been reviewed elsewhere.

Get it in writing
Never hire a builder without having a contract in place. It is VERY important to closely review and have all parties sign a contract before any funds get handed over or any work begins. Be sure to obtain a copy of the contract along with all the builder's contact information; such as phone number, address, email, etc. If for any reason, you were to come in contact with a fraud without a contract, there is little that can be done after the fact. Someone that refuses to produce a contract ahead of time should immediately signal a red flag. Thank them for their time but find someone else.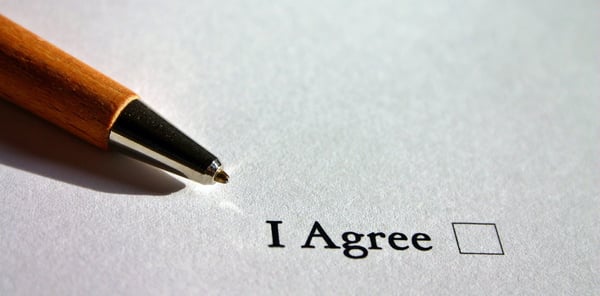 Lastly, if you end up having a great experience with the builder you hired keep in mind that referral business is BIG percentage of how they get work. And sure, one of your friends or family in your local area may end up wanting a pool eventually but recommending your builder on our Royal Preferred list not only gives them an opportunity for more work but those opportunities keep coming as we continue to grow.
RECOMMEND YOUR BUILDER
The best way to say "thank you" for your builder's hard work and dedication is by referring them to our Builder Program! If you would like to give a kudos to your installer (and possibly get them on our recommended builder list) e-mail their contact information, some long-distance and up-close photos of your pool, as well as a recap of your experience to support@royalswimmingpools.com! Or send them a link to our What It Means to be a Royal Preferred Builder article here!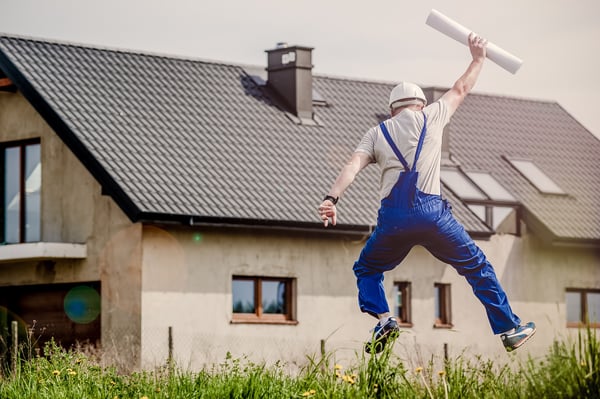 We hope this article helps you find exactly what you're looking for! Do you have any tips for finding a local installer that we left out? Leave us a comment below and let us know what worked for you!
Can't get enough?
Here are some additional resources for your pool buying journey: