With community pools closing down on top of the stay-at-home order, we in the pool industry welcomed countless new pool owners during the Coronavirus pandemic. But this also left plenty of time for existing pool people to contemplate repairs, consider renovations, and look for ways to overall upgrade their backyard spaces.
But with many folks working from home, they also had to keep noise levels in check. While children and pets were one thing conference calls were getting comfortable with or even welcoming, construction zone sounds were another thing.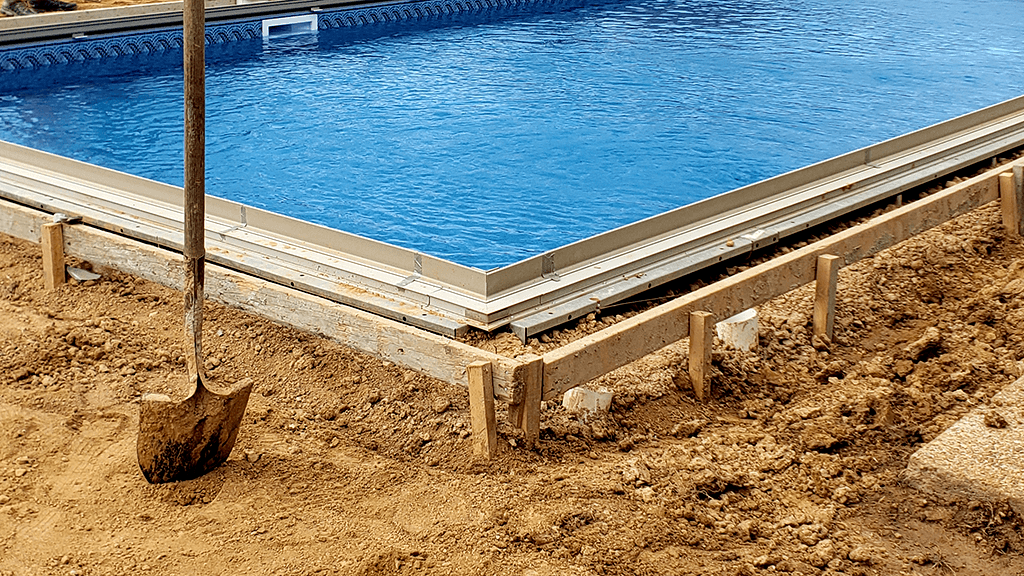 That was one of many reasons why the most requested swimming pool upgrades being requested, weren't to change the steps, add an automatic cover, or add water features and slides (although there were plenty of all of those).
No, we found that pool owners across all geographic locations were looking for easy, cost-effective upgrades that wouldn't cause a lot of fuss over a lengthy period of time or break the unknown status of the bank either.
And that came down to a previously unsung hero: your pool light.
That's right, your lighting. Replacing the generic light for your pool is one of the quickest and easiest changes you can make that will have potentially the biggest impact on your outdoor wow factor. Not to mention, get the most bang for your buck. And here's why: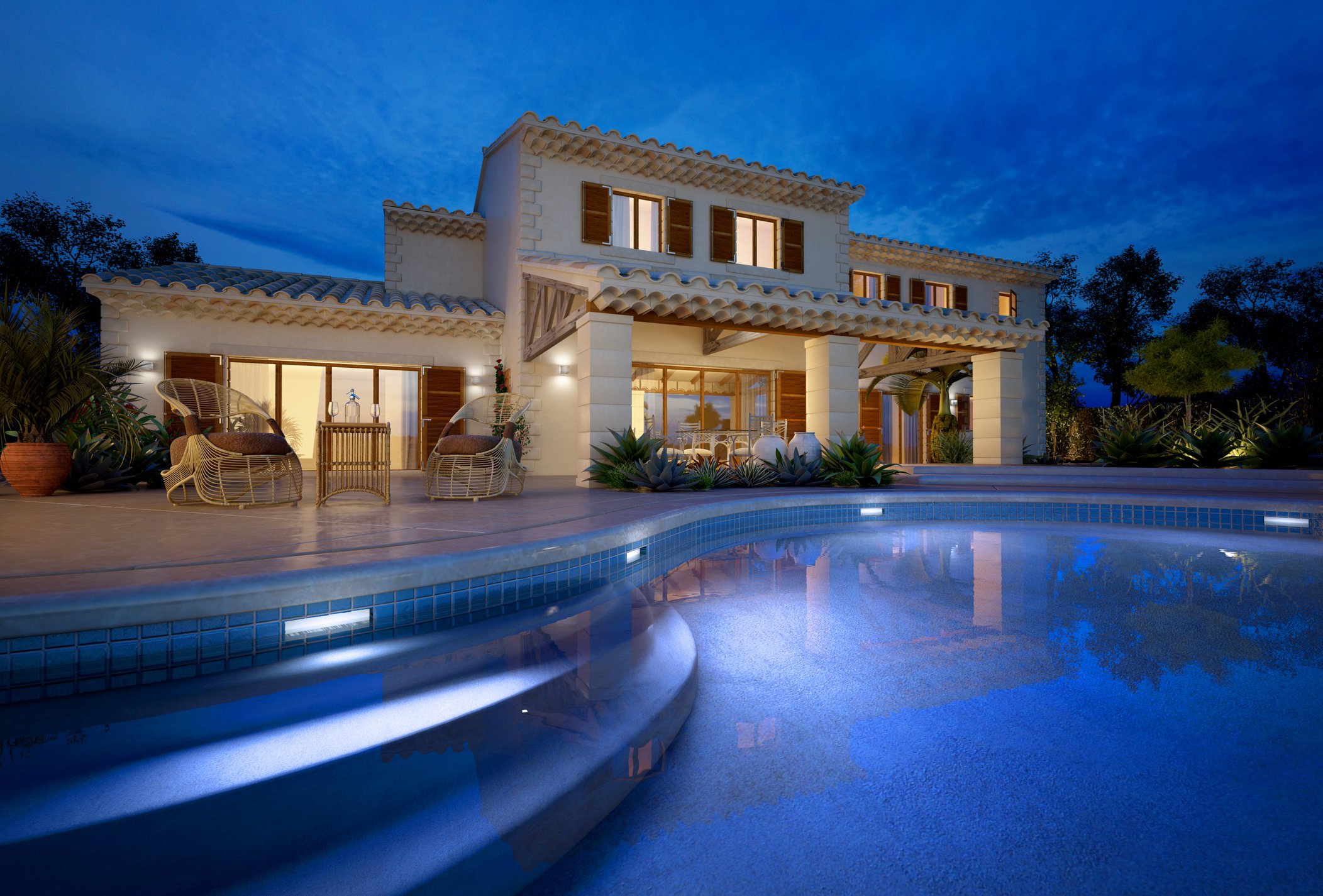 Why So Many Pool Owners Are Replacing Their Old Lights Early
Thanks (yet again) to COVID restrictions, some of those major overhauls in construction have experienced delays due to supply chain shortages, which not only impacted what was available in the grocery stores but also made it more difficult to source many parts needed for pool renovations. Luckily, replacement pool lights haven't been a problem. Another point for why these are a fast convenient option to enhance the look of your pool.
Another is the modest price point of buying a new modernized light and getting a dramatic, yet functional, effect on the pool. New bulbs (whether color-changing or LED white) can easily make a pool pop and thus enhance your entire outdoor terrace. With price points being increased on just about everything nowadays, cost is a big factor this season. Replacing pool light bulbs helps create a much-needed change without worrying about breaking the bank.
Not to mention, pool light technology has come a long way since many pools were originally constructed. In recent history, halogen lights eventually went out of favor for being prone to breaking. Then came in the standard incandescent lights. But once a few newer LED options made their way into deep-ends across the country they quickly began replacing the older incandescent lights which pool owners noticed made the water look cloudy in comparison.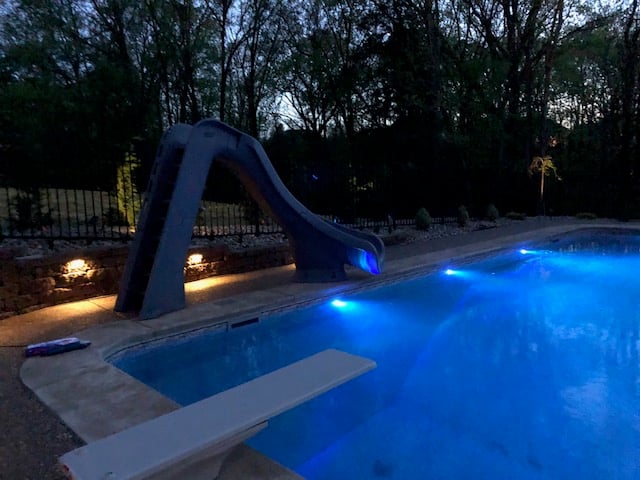 And that's not even mentioning the latest and greatest color-changing light options. Which we'll cover more in-depth further down but overall pool owners want to be able to wow and entertain guests and family members. And we need that.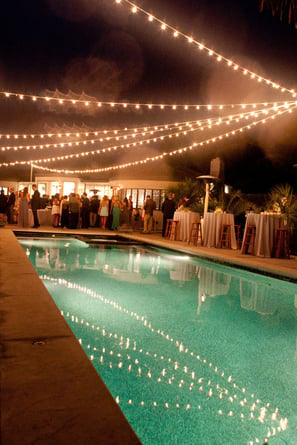 Families and those nearest and dearest to us need to be able to take their minds off of the world and all of its pending gloom and doom. If for no other reason than to relax and reset and be able to do a bit better in the coming days. But what better way to eradicate the dark than to bring in more light; both figuratively and literally?
And an easy way to do this is for people to gather poolside, in the fresh evening air as Spring gives way to the rising temperatures of Summer and enjoy the ambiance as your pool lights flicker and wave under the moving water; cascading their warm glow over those you hold most dear.
As you see, getting new lights fitted on the pool serves both functional and aesthetic purposes. But how do you know which is right for you? Start by considering your goal and what you what your pool's evening mood to be.
What Your Pool Light Really Does
People continue to invest in working light fixtures for safety reasons, to enhance the
entertainment value of the pool, and give guests an elevated environment to enjoy. And you accomplish this and then some with the flip of a switch or sometimes even just the click of a remote.
Over the years, pool lights have initially been installed for aesthetic reasons, but people have discovered that the pool lights helped them find someone who had accidentally fallen inexpediently and saved lives, especially young children and pets. The safety value of these little guys cannot go unmentioned.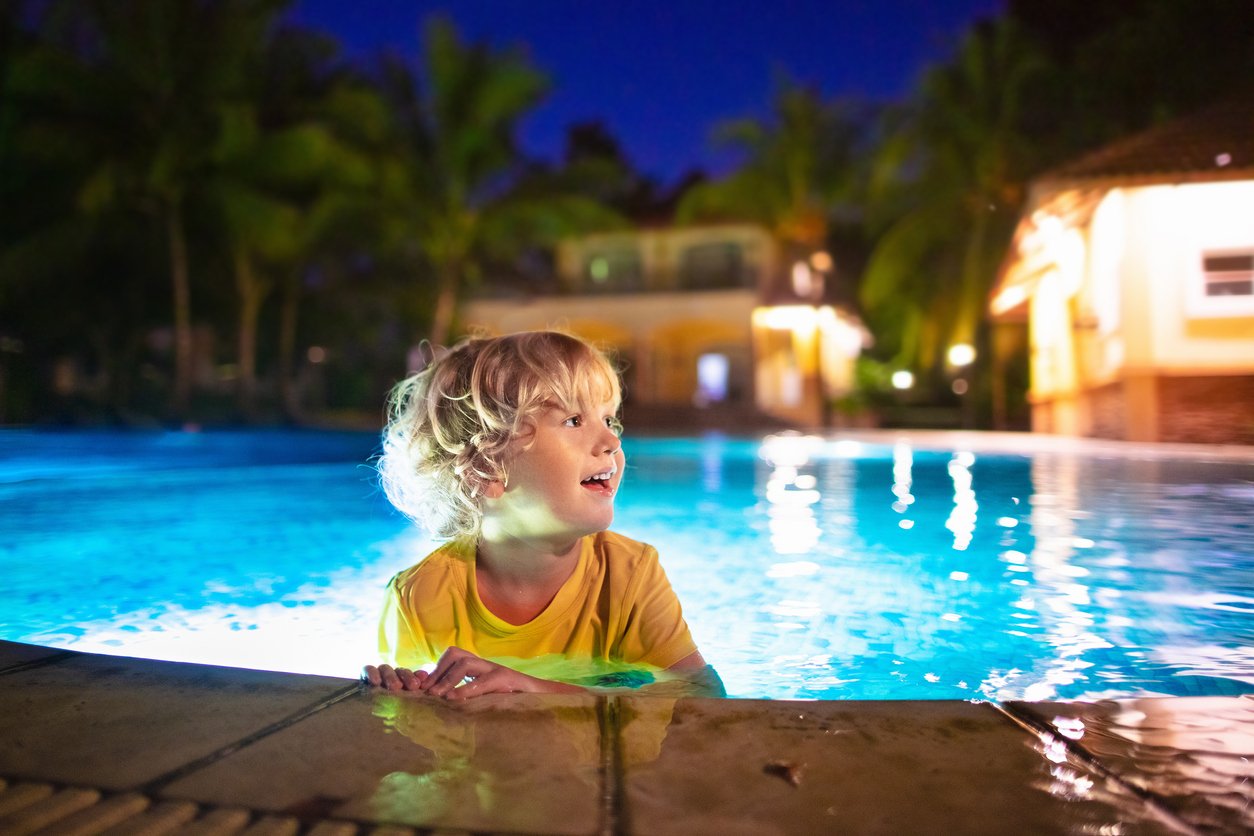 Since pool lights are so important, pool builders worth their salt would never dream of constructing a pool without lights. Pools have been built for many years with
standard-issue bulbs like Pentair Amerilites and/ or Hayward Astrolites. And yes, in the past, these lights were THE top sellers as well as the common type of feature that unceremoniously went in many pools.
However, changes in pool lighting trends reflect the evolution in lighting technology around the world. Beyond safety reasons, pool owners have found that lights can make a pool area more inviting, showcase clean waters and groundwork, and provide an extra level of security to swimmers and poolside gatherings alike.
As mentioned, old halogen and incandescent bulbs add little value to personal pools and can even make them appear worse, such as the common complaint that some of these lights make the cleanest water appear filmy and dirty. When it comes to entertaining or even feeling relaxed poolside, people don't want lights that fail to flatter the pool. It's time to try LED lights that will make guests feel like the pool is putting on a light show and adding to the ambiance. Replacement bulbs, especially LED types, will easily transform an ordinary pool into a spectacular display!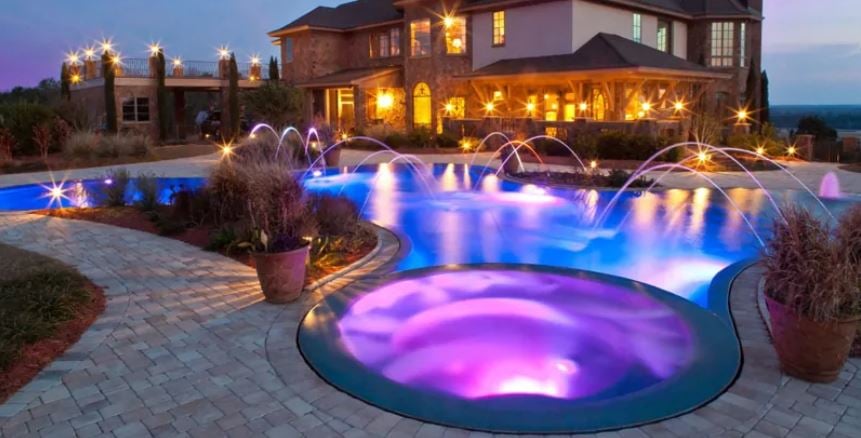 Exploring New LED Light Options
There are basically two different approaches to replacing bulbs: change the light cover on existing lights or invest in LED displays. And each of these meets the needs of a different lighting trend or purpose.
Trend 1: Replacing Old Bulbs and Casing Entirely
The first type of trend involving LED lights is that some pool remodels need more than a simple bulb replacement, such as more encasement to protect the light. Some people like their pools to have design elements that make it clear where the lights are located. This is to make your lights stand out even more, really pop, and draw attention to them by adding more hardware to that feature.
Many people are searching for a kit like Spa Electrics R10 Retro Light Kits, which is a product that works with all 10" light niches and lets anyone change out the bulbs and turn them into LED lights.

If it looks like replacing the lights on a pool requires more than unscrewing an existing bulb and its encasement, then the wiser choice is the R10 Retro. Pool light parts are fragile and can break easily, so putting in the wrong size bulb could be an issue and no one wants broken glass in their pool. Additionally, buying a new case for the lights ensures that the light is not the wrong size.
This is an easy and convenient option for many who want that crisp LED look on an older pool whose parts are worn, hard to come by, and difficult to source modern updates for.
But what about the pool owner who wants to add a little... spice?
Trend 2: Multi-color Lights
When families are using their pools for some form of entertainment value- especially a party or event- they are looking for lights that can provide dramatic flair and noticeably change the atmosphere of their surroundings. Bonus points if this mood change can be accomplished quickly and easily.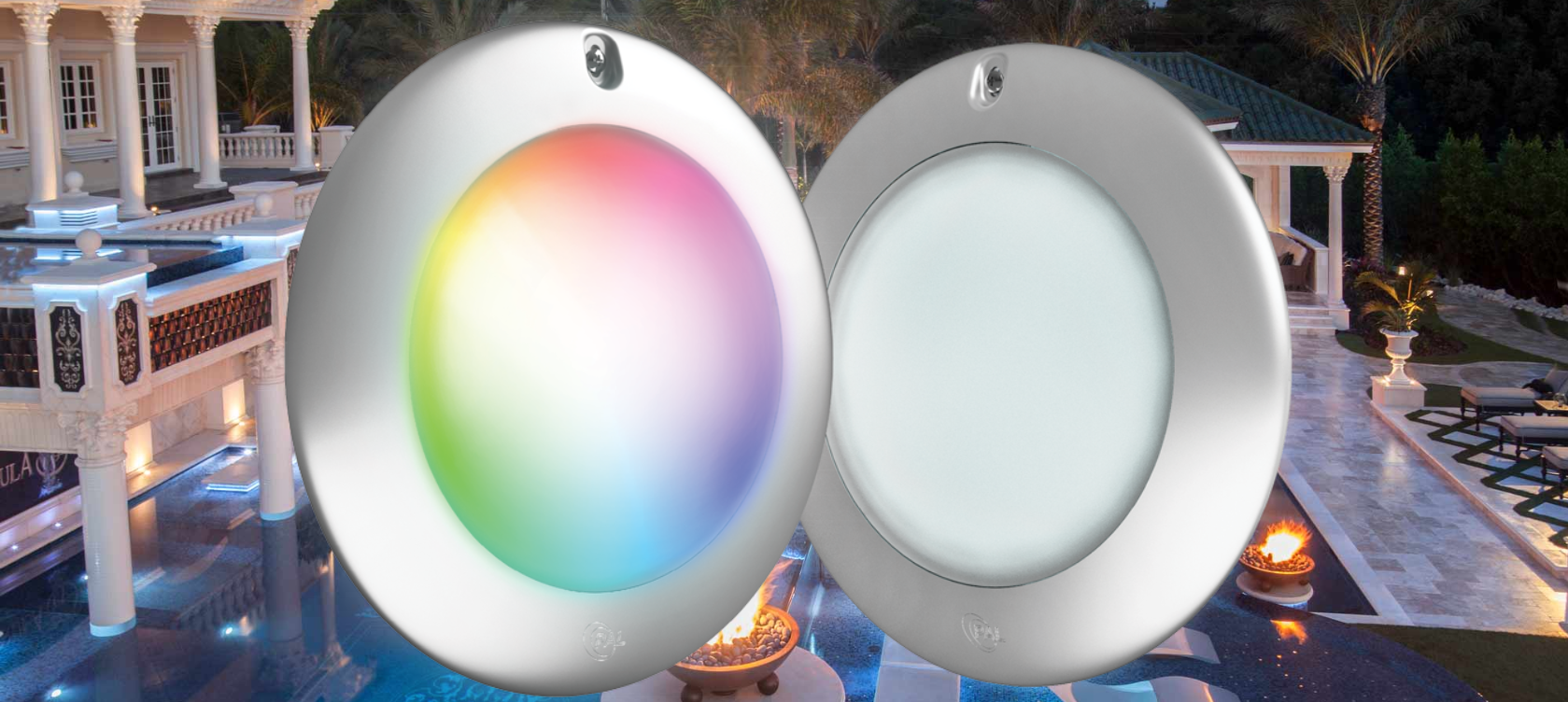 When entertaining, hosts want to change the lighting displays in their pool just as easily (and sometimes as often) as changing their music in order to set a different tone. However, the type of LED light replacement you choose is going to make a difference when it comes to accomplishing this feat.
In this case, the Pal Evenglow LED is going to make all your entertaining dreams come true. And here's why it's THE favorite choice for pool owners looking to add a touch of effortless showmanship to their outdoor functions:
As of present, many of the lights on the market have multi-color displays, some even LED, but what this little Pal light has that other, even bigger name brand LED lights don't... is a remote control. (I want so badly to insert the mind-blown emoji here.)
Our Pal Lights are getting RAVE reviews not only for being handy and cost-effective but for having that simple remote control that changes the entire ambiance at your whim. With one simple click, you can choose from 16 million colors and control the brightness level at any time.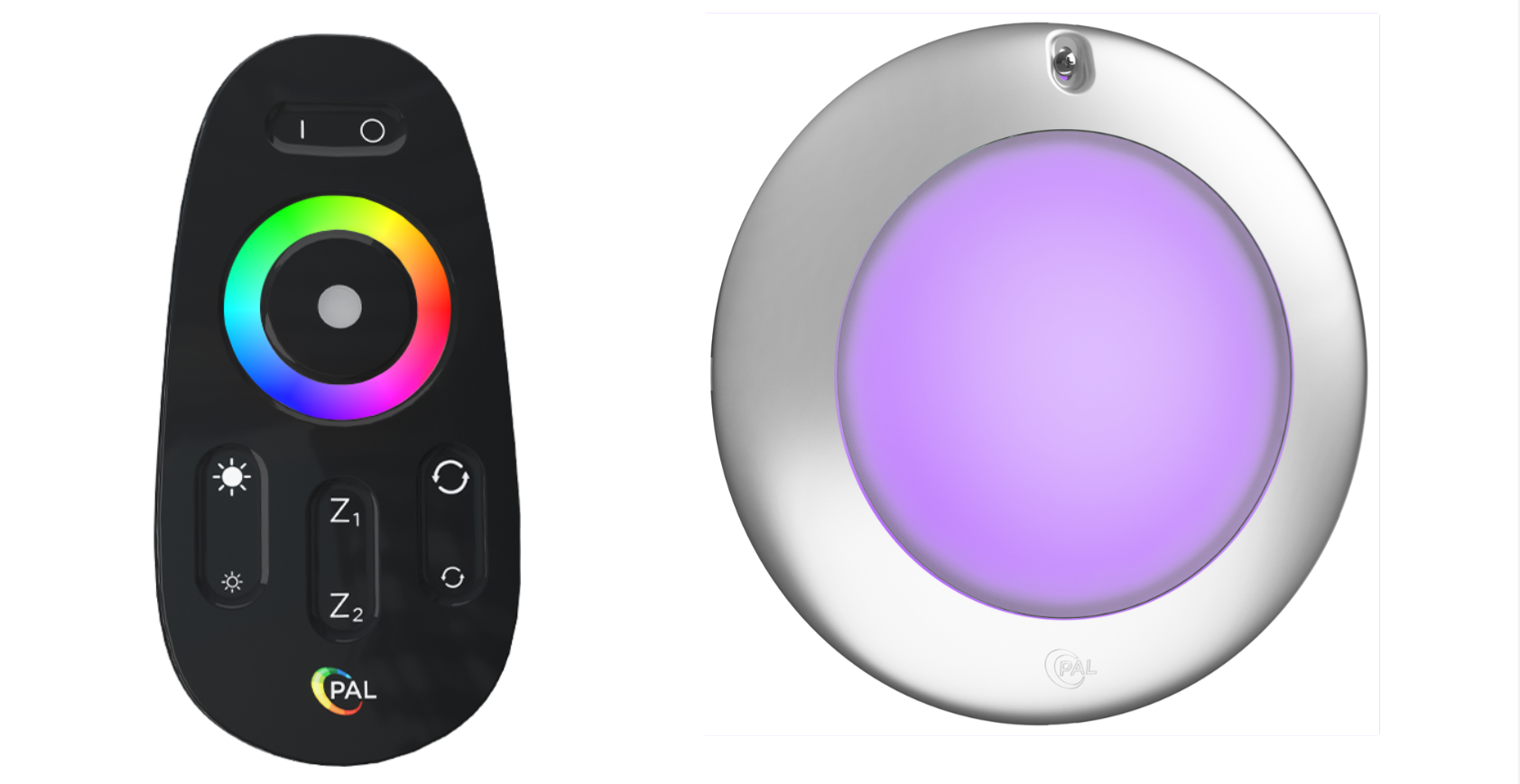 In terms of the Pal products, these models in the 64-PAL-SRL-RGB series can be used to replace old lights or deck out new pools and comes with a remote that more expensively priced competitors don't yet offer. The remote is an important option in terms of entertainment because this is the party extra you've been waiting for.
Timed lights don't achieve the same effect as when the host physically changes the scene when needed. Additionally, some kits are only going to come with plain, white LED lights, so it's important to consider mood lighting and get more than one color for the option of having a wide array of mood lighting to choose from.
PLUS- Pal Lighting also makes the Pal Evenglow Multicolored LED Bubbler for Vinyl and Fiberglass Pools! What's a bubbler? They are fountain-like features added to the more shallow areas of your pool such as your tanning ledges or steps.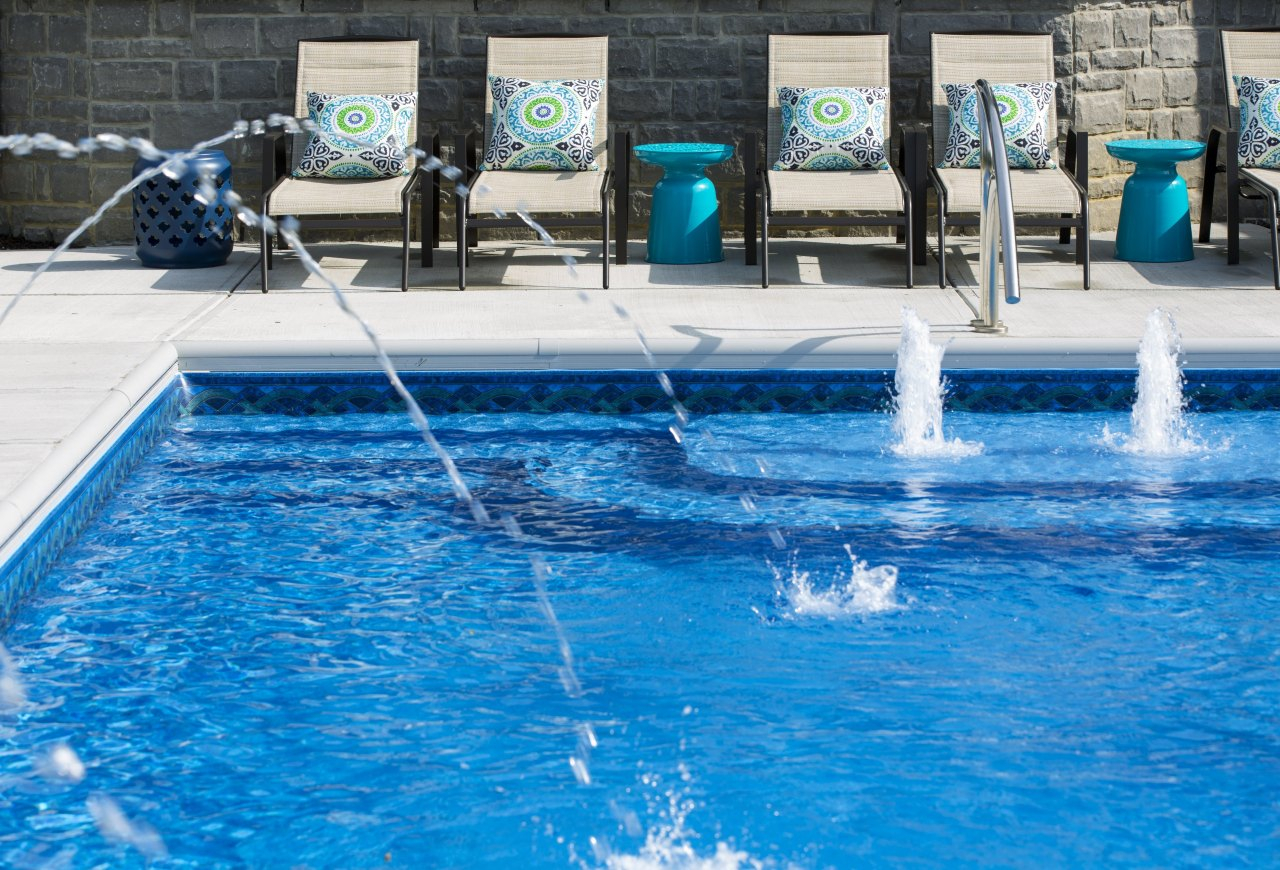 Conclusion
Between these two products, the Pal EvenGlow LED and the Spa Electrics R10 Retro Lights, replacing the bulbs in your older pool is essential to upgrading the entire look of a pool and an excellent choice in terms of renovation costs.
LED lighting in pools is now the preferred standard as the bulbs have proven safer than older models, particularly the halogen lights. If you have an older pool light, plan to embark on replacing them with LED lights, which can be accomplished less costly fashion since a bulb replacement costs less than a complete or even partial redesign of a pool, but has an amazing transformation on the entire look of your backyard.
In order to have the best pool, it's time to pick up one of the best LED light options on the market right now. Choose your type below or give our team a call at 866-532-8194.

Hungry for more? Continue diving into the popular articles below.