Is the water in your above ground pool a little cooler than you prefer? Or are you looking to extend your swimming season a bit longer into the fall?
Don't think that just because you have an above ground pool you can't enjoy the same heated water and longer swimming season that inground pools can have as both inground and above ground pools are easy to heat with a pool heater!
While one of the most common ways to heat an above ground pool is with a solar cover/blanket, it may not be the most efficient as these rely on the sun or warm weather and there are plenty of options available for external heat sources to keep your above ground pool warm regardless of where Mr. Sun is during the day. Just like inground pools, above ground pools can have both heat pumps and gas heaters added. Plus installation is a fairly simple and straightforward process.
Heat Pumps for Above Ground Pools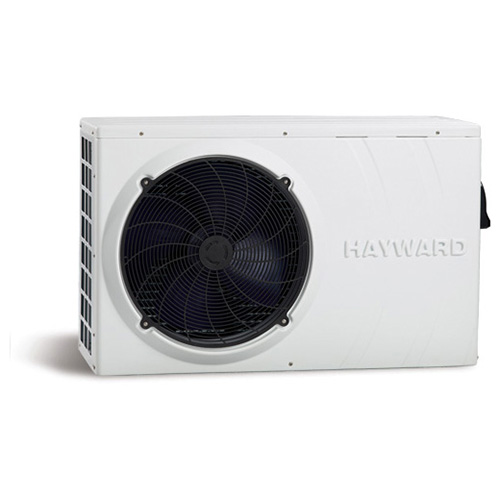 For the easiest installation, we recommend a heat pump since they operate through thermal transfer instead of by burning propane or gas. This means all you'll need to do to install one is add it to your pool's existing plumbing and then provide a power source. Plus, as a bonus, many heat pumps (like the Hayward HP50HA) also have a "chiller" option - which allows you to lower the temperature of your pool water should it get too hot from the summer sun!
GOOD TO KNOW: since heat pumps rely on the transfer of ambient air, they loose most of their effectiveness when the outside air drops below 50 degrees.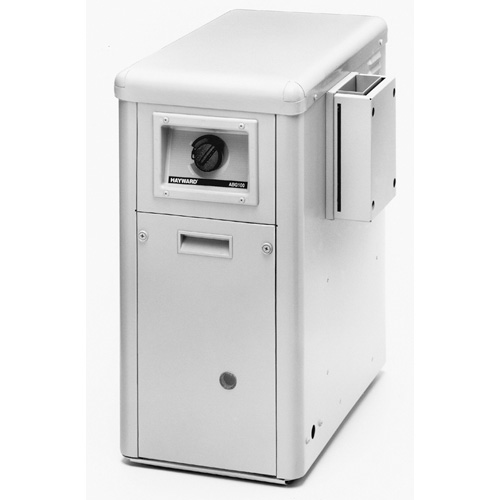 Gas Heaters for Above Ground Pools
For the quickest heating, and keeping the heat going even as the temperature starts to drop below 50 degrees, you can add a gas-fueled heater (like the propane-fueled Hayward H100IDP1 or the natural gas-fueled Hayward H100ID1) to your pool.
GOOD TO KNOW: as these are gas-fueled heater you will need a propane or natural gas source and a gas line, as well as an electric source, running to your heater, which can make installation a bit more involved.
Eco-Friendly Alternative: Solar-Powered Heater
For an inexpensive and eco-friendly heating system, you can always add in a solar-powered heater like the Blue Wave SolarPRO Curve. Similar to solar blankets, these external heaters use the heat from the sun to heat your pool water. The difference is that instead of resting on top of your pool, these panels are installed in-line with your water circulation system. The heat from the sun heats the coils, which in turn heats the water before the water returns to the pool.
GOOD TO KNOW: since the coils exist outside your pool, you're able to harness the sun's power while you enjoy the pool (unlike with a solar blanket, which you have to take off when you swim).
As you can see, there are multiple ways to heat your above ground swimming pool and raise that water temperature to not only make swimming a bit more fun but also to extend your summer fun! The decision as to which solution is right for you comes down to questions of your budget, how involved of an installation process you'd like, and what your overall goals are for heating your above ground pool.
Happy Swimming!