Today we congratulate Mark from Omaha as he wins this week's "Most Creative" photo, shot form a drone (that's just cool)! Mark's pool is rocking a wedge style pool bottom and the Princeton Silver liner!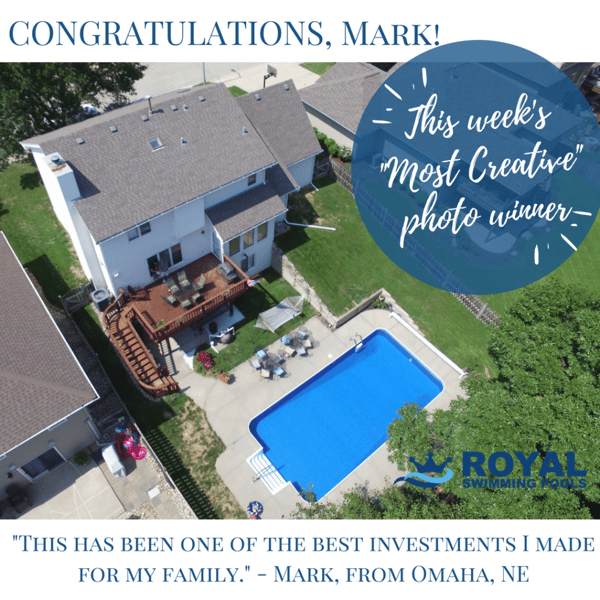 Here's Mark's story!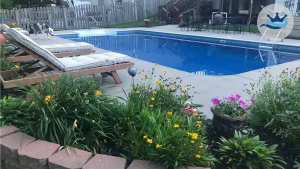 "I found the Royal Swimming Pools website on the internet during an initial search for DIY pool kits back in 2002 and I dealt with Scott Ledford. Scott assured me that I could install an inground pool myself. He assisted me the style design and the components needed for a complete install. He then shipped the kit to me in Omaha, NE and when I received it my first thought was, "well I committed to doing this now".
I obtained all the proper permits and read/re-read the installation instruction. I did have to hire a backhoe operator to dig the pool (as that was the only option to get the hole dug in one day); however, I ran the laser transit while the backhoe operator removed the dirt to make sure the contours were dug correctly.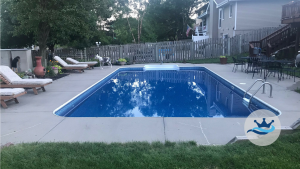 The directions for the kit itself were easy to understand and I spent several evenings and weekends assembling the structure, installing the electrical and plumbing, mixing and pouring concrete, back filling, as well as landscaping. I did enlist the help of family & friends when it came to pouring the concrete apron around the pool and installing the liner.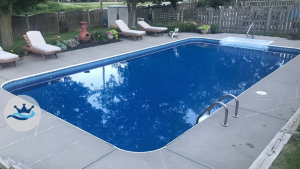 The result was an amazing family pool and it has been a great entertaining area throughoutthe summers for the last 16 years. This has been one of the best investments I made for my family.
I did install a new liner two years ago with the assistance of family and friends, and the pool looks brand new again.
Over the years I have received many compliments on the pool."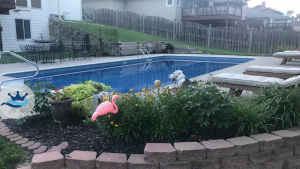 Thanks, Mark! We'll be sending you and your family some fun items to enjoy this summer! Stay creative!
If you would like to submit your photos, please see our rules and guidelines using the link below! The contest runs now through August with our grand prize winners announced in September!
https://www.royalswimmingpools.com/blog/2018-photo-contest-rules-and-guidelines/