Be sure to buy the right size cover for your pool. You should not stretch your cover across the pool in an attempt to make it fit. Refer to the diagram 2.
Covers from Royal Swimming Pools are made to have rain water accumulate on top of them. This water will not damage your cover. Excessive water can be periodically pumped from the cover, but be sure to leave approximately 1 inch of water to protect the cover from wind damage. Be sure not to place the cover pump on a seam when draining water, as this will cause water from your pool to be drained.
Royal Swimming Pools above ground covers will accommodate a maximum water drop below the deck of about 12". If you normally drop your water more than 12 inches, you should order a larger size cover. Refer to diagram 2 for proper fit.
Your cover should hug the sidewall of your pool and lay on top of the water as in Diagram 2. Stretching the cover as in Diagram 3 will damage it.
Thread cable through the cover loops and use the ratchet to tighten it.
For high windy areas we recommend using cover clips and/or wall bags.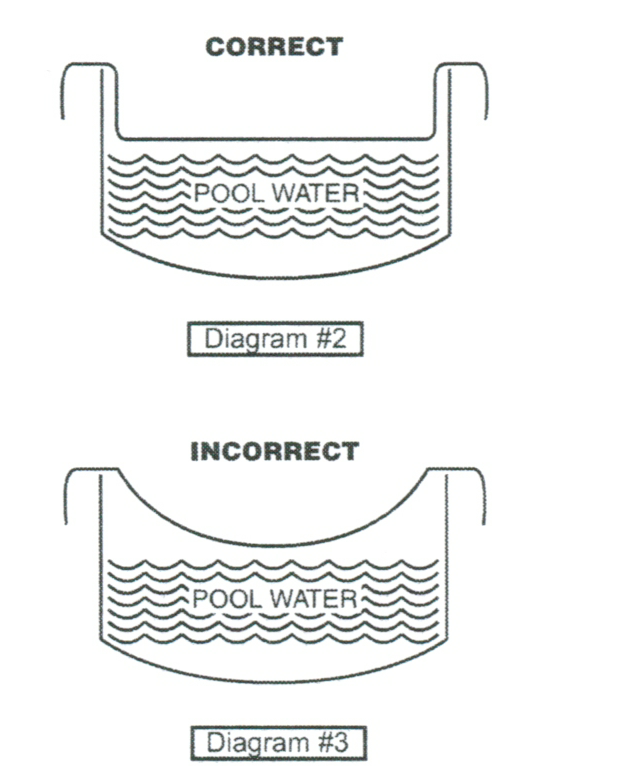 Can't get enough? Here are some additional articles we think you'll find helpful.