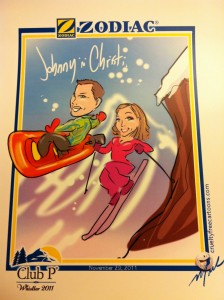 Zodiac is one of the largest and most prestigious swimming pool equipment manufacturers in the world. They have a long heritage, established more than a century ago. Zodiac's company features iconic brands like Polaris, Jandy, Nature2 and Baracuda. They continue to be leading supplier of new, innovative, and echo friendly products. Zodiac truly believes in innovation excellence to provide their customers best in class products and affordable pricing. Zodiac has industry leading consumer support and world class technical support.
They go above and beyond with product training and dealer resources.
One of 2011's best programs was Zodiac Premium, a new and improved website to connect with their dealers faster, easier, and provide the needed resources to make our customer's lives better. I look forward to 2012 and expect another amazing year which includes new products, excellence customer service, and even better dealer support.
Zodiac truly believes hiring the best employees is the key to their global brands and I can tell you first hand, I totally agree. They host dealer training and social events all year long. As a Zodiac Premium authorized dealer, I have had the opportunity and extreme pleasure to attend many great training and social events hosted by Zodiac. The last event I attend was part of the ClubP dealer program in Whistler, British Columbia, Canada. This was an exceptional and rewarding trip that allowed me the opportunity to socialize with many of the great employees that Zodiac employs along with other dealers, such as my self. I know they will continue to provide their dealers with the best products and services available, that is why I am very pleased and truly honored to be able to work with Zodiac Pool Systems.
Sincerely,
Johnny Davis
Royal Swimming Pools Inc