Pool and Spa News magazine is seeking submissions beginning now through April 14th for the 2014 Masters of Design Awards! These esteemed awards are prevalent within the pool community and beyond, recognizing highly talented individuals and teams that make pool luxury and style a reality. What makes these awards so unique is their versatility, allowing for several different categories to be showcased. Here are the categories for 2014: Concrete Pools, Fiberglass Pools, Package/Vinyl-Liner Pools, Spas (portable and inground), and Water Features. There is room within this competition for virtually any pool project! Here is a look at designs/masterpieces that have won in recent years.
Another unique quality surrounding the Masters of Design Awards is who qualifies to submit entries. Whether you are a pool builder/installer, architect, designer, or a homeowner building your own pool, the contest is open to you! This makes us at Royal Swimming Pools especially excited, considering many of our customers build extremely professional, customized swimming pools through the help of our online videos and customer service call center. We take pride in our customers' ability to use the tools we provide them to create their ideal swimming pool environment. If you are a Royal Swimming Pools customer, and are happy with your DIY result, consider submitting your pictures to the Masters of Design Awards! Even if you had an installer help you out with the building process, you can click here to submit your online entry form, and to email pictures of your project! Winners receive their own profile spread in Pool and Spa News' Masters of Design special issue, and will be showcased at the International Pool/Spa/Patio Expo.
If you miss the Masters of Design Awards deadline, or have not yet completed your pool masterpiece, don't worry! There will be an opportunity to submit your project to the Best Royal Swimming Pool Photo Contest! Last year was Royal's first-ever photo contest, and we were so impressed with the results. While you wait for more information about this year's contest, click here to read about last year's guidelines. And check out the photo below of our 2013 winner!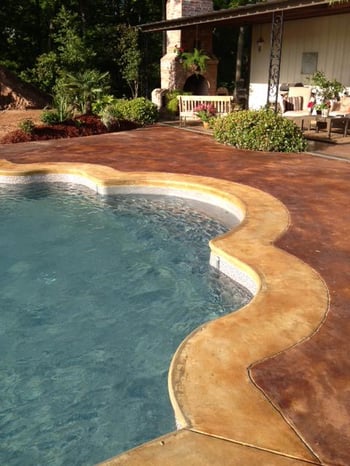 More photos can be found at our Photo Contest Winners page!